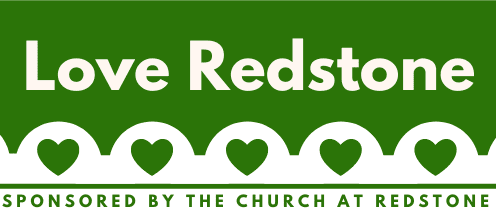 We're giving away a $1000 gift card to City Market! 
COVID-19 has many of us uncertain. Everyone is handling the pandemic differently, and many of us are struggling because of it. I would like to help with that. My name is Sophia Moon. I am going into my senior year at Roaring Fork High School, and I want to give you a chance to help out our community. You have the opportunity to nominate someone going through a hard time to be put in a drawing for a $1000 City Market gift card and multiple $500, $200, and $100 City Market gift cards. There will be many winners, and the person you nominate will have a great chance of winning. I am calling this "Love Redstone". 
Love Redstone was created to help spread love and kindness throughout the Redstone and Marble area. By nominating someone, you are thinking of others, caring for them, and showing them love. Love is something that we need to get through a time like this, so I encourage you all to participate. 
I have partnered with the Church at Redstone to make this possible. They have helped out a tremendous amount and I couldn't be more grateful. But I also need your help. You can help by donating to Love Redstone – that will help us give away more gift cards and love our community more. Remember, the more donations we receive, the more gift cards to go around. 
We greatly encourage you to think of someone you know who is struggling, either financially or emotionally, and to nominate them. Please make sure they live in the Crystal River Valley, from the KOA campground to Marble. Just think about how encouraged they would be to receive a gift like this and to know someone has been thinking about them. Everyone needs a good boost of morale every once in a while. And besides, love is what it's all about.  So, how do you nominate someone? How do you donate?
How To Nominate Someone:
Click here to nominate someone!  You may only nominate people who live anywhere from the KOA campground to Marble.  The deadline for nominations is August 31st. We will be drawing names September 1st!
How to Donate:
Send an email to [email protected] and we will connect with you about how to donate! The deadline for donations is August 31st.  
Check out the Church at Redstone's Facebook page, where we will keep you updated on everything we're doing!